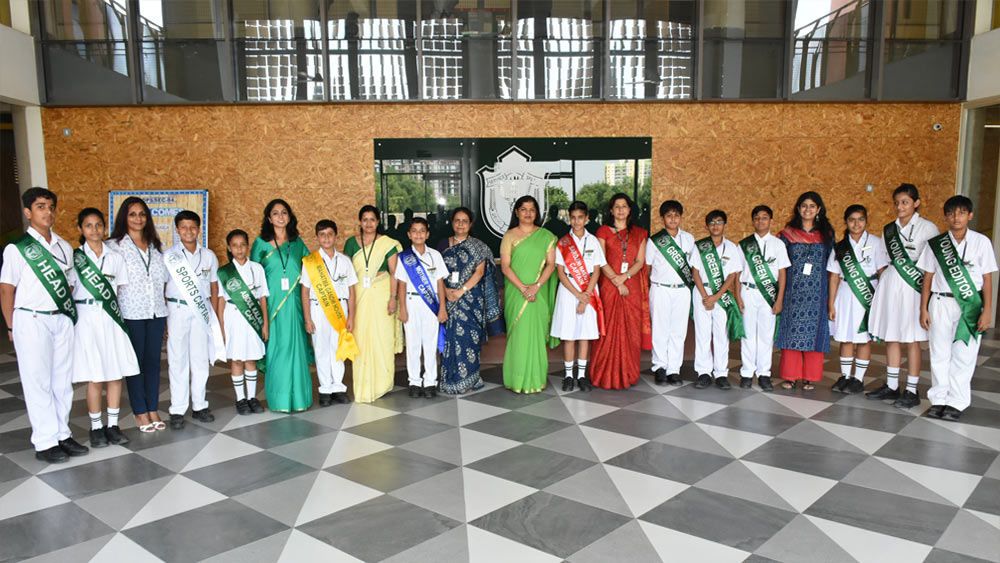 'Coming together is a beginning; keeping together is progress, working together is success'
DPS 84, Gurgaon believes that leader is a person who motivates others towards a common goal, leading the way by example and creating an environment in which other team members feel actively involved in the entire process. Recently students witnessed leadership at its best when the Council members for the academic year 2017-18 took official charge of their roles in Investiture Ceremony on 28th July, 2017.
The deserving young talents of the school were bestowed with the responsibility of leading the school from the front. Being chosen via carefully conducted and systematic process of electronic voting and a series of interviews, the Captains and the heads took the oath of office with a promise that they would carry out their duties with integrity, faith and excellence. It was a solemn occasion where the young students were all prepared to don the mantle of leadership and discharge the responsibilities entrusted upon them by the school Principal, Ms. Neelu Sharma, along with the parents conferred the newly elected Council members with badges and sashes. This solemn occasion was graced by a special guest, Ms Meneka Paul Lakhanpal, the ernest princess of Tehri Garwal and Director of Christie's India, an auction group based in London, member of our school Managing Committee and Chairperson of JPL Education Society.
Principal's inspiring speech left an indelible mark on the audience. The programme concluded with a formal Vote of Thanks and the singing of the National Anthem. It was a memorable occasion for the young leaders as they looked forward to a new, eventful and enriching academic year.