About DPS Gurugram Sector 84
'Service Before Self'
Delhi Public School, Sector 84 Gurugram, is being established under the aegis of the DPS Society, New Delhi. The school is expected to have a capacity of approximately 3,000 students. It is well located on a 5-acre site in Sector 84, Gurugram, at the confluence of National Highway 8 and the Dwarka Expressway.
About DPS Gurugram, Sector 84
Delhi Public Schools, with the motto "Service Before Self", have been serving the Society in the field of education for the last 56 years. There are presently as many as 126 schools under its aegis, both in and outside India.
The society was founded and managed by distinguished members and luminaries of society, from various walks of life. The organization has always guided its member schools on the path of progress with their visionary approach & lofty ideas. Consequently, Delhi Public Schools have become significant portals of learning and growth of young minds. Their credo is to provide an all round development & a sound moral base. Fostering character building & nurturing the inquisitive spirit of children, encouraging scientific temperament & strengthening social bonds, are their constant endeavours.
Surging ahead with a spirit of healthy competition, balancing a successful career teamed with a contended life is the gift they wish to give to all DPS children. They want each student of DPS to surge ahead with a spirit of healthy competition and learn to balance a successful career with a contended life. Guiding the DPS Schools in these efforts is Mr. V.K.Shunglu, Chairman DPS Society, who is a constant beacon and source of strength.
Read More: http://www.dpsfamily.org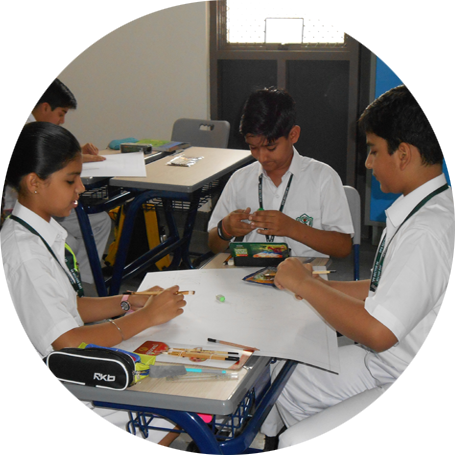 DPS Gurugram, Sector – 84
Academic rigour
Social and emotional support for students and families
Cultivating the expectation and desire for college/higher education
Time dedicated to literature, math, pure & applied sciences, humanities, fine arts & crafts, sports and outbound experiences
Students working with great teachers
Curriculum/programming rapidly develops student skills and brings joy into learning
Students feeling safe, secure, supported and a sense of belonging
All students developing positive social behaviour to succeed in school and beyond
Students provided opportunities to build leadership and life skills needed for success
The school will use real-time and useful data to correct its course; it will listen to feedback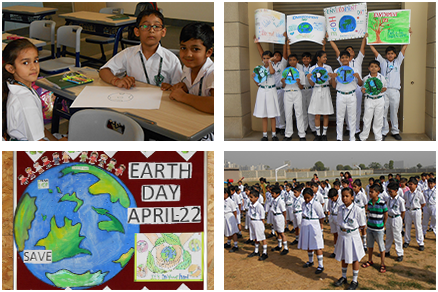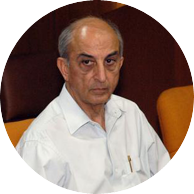 MESSAGE FROM THE CHAIRMAN
DPS, Sector 84, Gurugram is poised to be an institution that will redefine holistic excellence and ensure that every child has a meaningful education in a stimulating, positive and safe environment.
The DPS Family – with its transcontinental identity, is not merely a list of institutions, persons or facts; it is a network of values, systems and relationships. Our new school is conceived to meet the highest goals of the DPS Society.
I wish the Principal and her team all success.
Best wishes
Mr. V.K. Shunglu,
Chairman,
DPS Society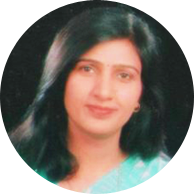 MESSAGE FROM THE PRINCIPAL
Let us think of education as the means of developing our greatest ability, because in each of us there is hope and dream which when fulfilled get translated into benefits for everyone and greater strength for our nation. – John F Kennedy
Having been an educator for almost two decades, I understand the pivotal, proactive role a reputed educational organizational plays in facilitating the moulding of our young, impressionable human minds.
Keeping today's competitive environment in mind our prime focus is to strive to make the pursuit of excellence a way of life; a habit for our children apart from their holistic development including the guidance towards making them a responsible citizen. Our staff is committed towards providing quality education to the students; facilitating the conversion of our thought into reality. We provide a balanced environment focused on shaping children into leaders of tomorrow by offering comprehensive education through a developmental approach. The school environment promotes order, independence, a love for learning, a connection to the world and a sense of social responsibility.
It is a place where all students can discover who they are and develop the self-confidence to take on new challenges. We are a school where students do not have to fit in because the school fits around them. Our commitment is to unlock the talents of every individual child and help them on their way to a lifetime of self-discovery and fulfillment. Our vision is to work in partnership with our pupils, parents, and community at large to create a positive and inclusive environment for effective teaching and learning.
We believe in the existence of unique potential in each child. Identification and honing that unique talent of theirs helps them excel in life. We are dedicated in our efforts to encourage each child to give their very best in an attempt to realize their dreams.
We look forward to your support and encouragement in achieving our aim of providing the best to all our students!
Best Wishes
Lt Cdr (Retd) Vijay Chaudhary,
Principal