MESSAGE FROM THE CHAIRMAN – DPS SOCIETY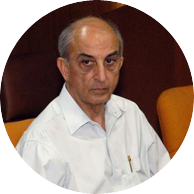 DPS, Sector 84, Gurugram is poised to be an institution that will redefine holistic excellence and ensure that every child has a meaningful education in a stimulating, positive and safe environment.
The DPS Family – with its transcontinental identity, is not merely a list of institutions, persons or facts; it is a network of values, systems and relationships. Our new school is conceived to meet the highest goals of the DPS Society.
I wish the Principal and her team all success.
Best wishes
Mr. V.K. Shunglu, Chairman, DPS Society
Message from the Chairperson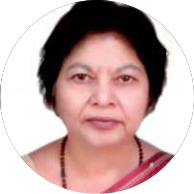 DPS sector 84 stands out with its beautiful architecture tastefully laid out lawns and a lovely ambience. A good management and a committed faculty ensure the the young sapling will reach great heights and be a vibrant learning space. My best wishes for its growth and development.
Kiran Datar
Chairperson
MESSAGE FROM THE PRINCIPAL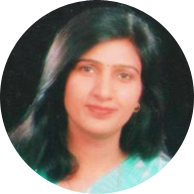 Let us think of education as the means of developing our greatest ability, because in each of us there is hope and dream which when fulfilled get translated into benefits for everyone and greater strength for our nation. – John F Kennedy Having been an educator for almost two decades, I understand the pivotal, proactive role a reputed educational organizational plays in facilitating the moulding of our young, impressionable human minds. Keeping today's competitive environment in mind, our prime focus is to strive to make the pursuit of excellence a way of life; a habit for our children apart from their holistic development, including guiding them to become responsible citizens. Our staff is committed towards providing a quality education to the students; facilitating the conversion of our vision into reality. We provide a balanced environment focused on shaping children into the leaders of tomorrow by offering them a comprehensive education through a developmental approach. The school environment promotes order, independence, a love for learning, a connection to the world and a sense of social responsibility. It is a place where all students can discover who they are and develop the self-confidence to take on new challenges. We are a school where students do not have to fit in because the school fits around them. Our commitment is to unlock the talents of every individual child and help them on their way to a lifetime of self-discovery and fulfillment. Our vision is to work in partnership with our pupils, parents, and community at large to create a positive and inclusive environment for effective teaching and learning. We believe in the existence of unique potential in each child. Identification and honing that unique talent of theirs helps them excel in life. We are dedicated in our efforts to encourage each child to give their very best in an attempt to realize their dreams. We look forward to your support and encouragement in achieving our aim of providing the best to all our students! Best Wishes, Lt Cdr (Retd) Vijay Chaudhary, Principal
MESSAGE FROM THE HEADMISTRESS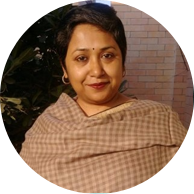 Around here, we don't look backwards for very long… We keep moving forward, opening up new doors and doing new things because we're curious… and curiosity keeps leading us down new paths -Walt Disney Welcome to this ongoing journey at DPS84, Gurgaon. In our school the child is unique and at the centre of all activities and teaching. Our lessons whether in the classroom or outside will always be consciously based on the DPS 84 way of 'Active Learning.' Through this mode of learning we believe it is the child who will question, form opinions and learn concepts actively while the educator will only guide and facilitate. To achieve this our classrooms will be open, attractive spaces reflecting thoughtful planning to make the teaching learning process a fruitful exchange. It is our endeavour to maintain the highest standards where educator selection and training are concerned, as they are the focal points around which the school functions and therefore directly impact the growth of students. We are an 'equal opportunity' school where each child has access to a plethora of activities to maximize his/her potential and, consequently, contribute to society. The curriculum and pedagogy followed includes the best teaching practices of the world and the resources provided are the result of research and study honed by experts in the field. Today, true education has gone beyond aggregates of percentages and decimal points. The breakthrough Finnish concept of 'personalized learning' and teacher-led encouragement has amply demonstrated that evaluation is important only in context. Guided by this principle, the curriculum supports an engaging, motivating and intellectually stimulating learning experience to ensure that no child is left behind – empathetic compassion is the watchword at our institution. Our commitment to providing a learning environment that is physically safe, emotionally secure and psychologically enabling for our pupils is at the core of the DPS 84 philosophy and it is our collective belief that our pupils will emerge as happy, thinking and caring individuals – ready to change the world!