Board
DPS Gurgaon Sector 84 intends to follow the curriculum of the National Council for Education Research and Training (NCERT) and intends to offer examinations and affiliate itself with the Central Board of Secondary Education (CBSE). The NCERT curriculum will be enhanced by best practices in pedagogy and teacher development, as applied by DPS Gurgaon Sector 84.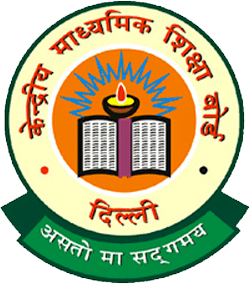 Philosophy
The Wider Curriculum
DPS Gurgaon Sector 84 will focus on a wider understanding of curriculum transactions than merely focussing on rote-learned book knowledge.
Activity based learning is designed to give students an alternate learning experience by providing experiment based learning. It focuses on the central concepts and principles of a discipline, involves students in problem-solving investigations and other meaningful tasks, allows students to work autonomously to construct their own knowledge, culminating into realistic products. Hence, the defining features of Project Based Learning include content, conditions, activities, and results.
Use of IT for teaching and learning in the classrooms will be developed fully. Students will be trained to use the resources of the Internet and work independently and in groups. The school would remain at the cutting edge of technology both in terms of the latest pedagogical methods and also in the use of computers and information technology for teaching. Several programmes in the school would integrate the latest developments and technology into the curriculum.
Educational field trips are an integral part of any curriculum programme that attempts to foster all-round excellence in its students. They are important for widening the horizons of students as they can be structured to cater to a large number of issues related to the social, political, religious, environmental, historical and cultural areas.
The objective of such trips should be providing:
Education coupled with fun
Hands-on experience to develop life skills
International Benchmarks
Students will be prepared to take a range of national and international examinations.
Field trips will be undertaken at two levels:
Short trips conducted during school hours. These would be trips within city limits to museums, historical places, exhibitions, picnics, plays, movies etc.
Long trips, which are typically outstation trips, would be undertaken for a few days. These could be organised as camps, environmental expeditions, historical visits etc.







Examination Policy
There will be no examinations in the Primary Years; teacher evaluations and assessments will be continuous and ongoing.
As the children become older, assessment becomes more complex, being in the form of oral and written quizzes, open book as well as prepared tests, Show and Tell and projects. Students are assessed according to his/her own progress rather than in comparison with the class.
CBSE has a graded formative assessment mechanism, Continuous and Comprehensive Evaluation (CCE), for students from Class VI to Class X. The main aim of CCE is to evaluate every aspect of the child during their presence at the school. This is believed to help reduce the pressure on the child during/before examinations as the student will have to sit for multiple tests throughout the year, of which no test or the syllabus covered will be repeated at the end of the year.